Get Unstuck!
You are a good fit for this group workshop if:
You would like to heal childhood pain or release old, self-limiting thought/behavior patterns.
You would like to significantly reduce your stress level.
You get too upset to use your best parenting skills with your children.
You keep having the same conflicts over and over in your relationships.
You are ready to heal resentment and create more fulfilling relationships.
Your anxiety has prevented you from taking good risks, pursuing your dreams and accomplishing your goals.
You are tired of feeling afraid to try new things, speak your truth, promote your talents or embrace your power.
Your guilt has been driving you, but you are ready to get behind the wheel and take control of your own life.
You are ready to get unstuck and you just need someone to show you how.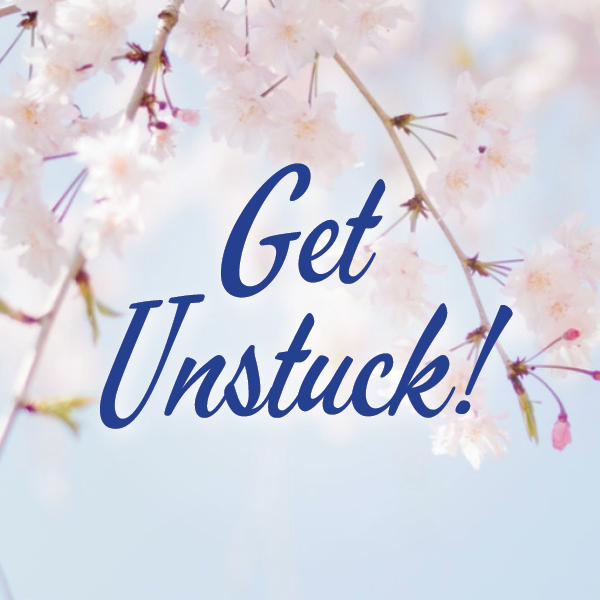 What will you gain from this group?
You will learn EFT Tapping, a cutting edge technique for reducing and releasing anger, stress, grief, resentment, guilt, anxiety and other painful emotions that keep you stuck in old patterns that no longer serve you.
You will increase your wisdom, your clarity and your courage even under trying circumstances.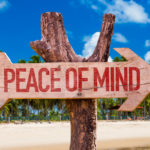 You will set clear, measurable goals and you will make significant progress toward them.  Money back guarantee.
You will feel more powerful and more magnificent than when you began.
You will gain support from Sarah's 20+ years of experience and from the wisdom of other group members.
When and where will we meet and how can I register?
The group meets for 10 consecutive Tuesdays (9/24/19 – 11/26/19) from 3 – 4:30 p.m.  Registration will be rolling, as space permits.  We meet in a beautiful group room at 40 Center Street, downtown Northampton.
The investment for this group is $49 per meeting x 10 meetings = $490 per series.  Partial scholarships are available.  
A FREE TRIAL SESSION is available for people who have not worked with Sarah or experienced EFT before.
Bring a friend!  You get a  10% rebate off of the price of your registration for every referral of yours who enrolls.
Scholarships are available.  Please inquire at 413-586-3653 or sarah@sarahgetoff.com.  Sarah's goal is to make this powerful method available to all, regardless of ability to pay.
Advance payment and a completed, brief questionaire are required before attending the group.  Once payment is made, you will be sent the questionaire.  Payment plans are available if needed.   Register here.
Sarah is so confident that she can help you achieve positive, measurable results that she offers a money back guarantee to members who attend 10 sessions or more.  See below to read what clients and colleagues say about the effectiveness of Sarah's work.  If you are ready to get unstuck and move swiftly toward your goals, register here or contact Sarah with questions at sarah@sarahgetoff.com or 413-586-3653.
Some group members wish to also meet with Sarah privately for additional support and individual attention.  This will be an option as space allows.  When Sarah has a full schedule, group members are giving priority on the waiting list.
Testimonials
I have had the pleasure of referring various friends and many of my Feldenkrais students to Sarah. When I refer someone to Sarah I have complete confidence that their lives will be transformed by her work with them. EFT is an extremely potent method of releasing unnecessary patterns which can result in reduced anxiety, improved confidence, improved communication, and general improved well-being! I hear time and again from the folks I send Sarah's way how grateful they are for the work they are doing with her. She is an exceptionally skilled and compassionate practitioner, and I highly recommend her services! -Fritha Pengelly
**************
Sarah is a wonderful therapist. The time we spend in a session is very well managed; she has a way of listening and asking the right questions to get to the root of the issue.  EFT has been a highly effective method for me. Her voice is so soothing, and most importantly, her insight is concise and accurate. I leave feeling not only much lighter, but empowered to be the person I want to be, that I know I can be, and then I go and live it.  Highly recommend!  – Anna Simone.
**************
I had the pleasure of meeting Sarah at a workshop learn Sarah's EFT method. Sarah had a gentle, warm, and loving energy that made it easier for the group to connect, be honest and open. I had never practiced EFT before, but was impressed by what I got out of it – especially the emotional release of what no longer serves!! I am excited to use this method of alternative healing on my own and hope to work with Sarah personally again!!!  -Molly Fitzpatrick
**************
I have worked with Sarah and highly recommend her expertise and techniques to anyone working to move forward in their emotional lives. Her use of EFT and its integration into the talking therapy yielded deep and lasting results for me, giving relief from old and recent trauma. Her office is welcoming and comfortable and her personal style could not be more kind and caring. Thank you Sarah! – Caleb Wetmore