How to Help Your Child with Anxiety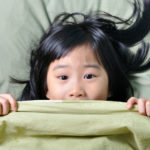 Anxiety affects more children and teens than ever before and it can leave parents feeling helpless to know how to help.  Often we want to reassure our children that everything will be fine, soothe the anxiety by allowing them to avoid worry provoking situations, or tell them that they are overreacting.  Each of these approaches can backfire, however.
Some things to try instead are:
1)  Name anxiety as a normal and inevitable part of life.  Validate your child's anxiety by saying things like, "It's normal to feel anxious before a big test." or "Most of us feel worried when we are in a new situation and we don't know what might happen next."
2)  Help your child to notice the anxiety, where they feel it in their body, what thoughts and self-talk go along with it.  Is it like butterflies in the stomach?  Do they tell themselves terrible stories about what could happen?
3)  Teach them some skills for managing anxiety, for instance:
Breathe deeply while focusing on positive self-talk, for example, "I can handle this."
Turn the anxiety into a character, outside of themselves.  Perhaps an annoying mosquito or a belligerent bully.  Then have them imagine swatting the mosquito or telling the bully off.
Tell them stories about when you are were anxious and how you managed the anxiety.
Teach them how to release anxiety out of their bodies with cutting edge techniques such as EFT tapping.
Require that they do more things for themselves, learn to tolerate frustrations and challenges, build competence and confidence.  Avoid over-protecting and over-parenting as this increases childhood anxiety.
4)  One of the most important things we can do to help our children with anxiety is to learn how to heal our own.  We unintentionally and unconsciously pass on to our children the effects of our own unhealed traumas and fears.
5)  Contact me for a consultation to learn EFT or for more information on how to help your child.  Or download my EFT at home instructional recording.