Main Content
Emotional Freedom Technique (EFT)
Learn to feel calm and confident even in the midst of chaos.  Shed self-limiting beliefs and step into your power and purpose.  Sarah uses a cutting-edge technique with a 98% success rate and she is the only therapist in the Pioneer Valley who offers a money back guarantee.  If you are ready to feel more wise, more powerful and more effective in all aspects of your life then read more
Private Sessions
Private sessions help parents to solve everything from toddler tantrums to teenager troubles, show couples how to increase intimacy and decrease conflict and offer individuals healing from trauma, depression, anxiety, self-esteem issues, grief and much more.
Groups & Workshops
REGISTER NOW – GET UNSTUCK!
Reduce stress, heal painful emotions, feel less triggered and more skillful.  Try your FIRST SESSION FREE at the Get Unstuck! Group.  Learn More:
Subscribe to my newsletter
Emotional Freedom Technique
EFT is a cutting-edge, tapping therapy that gently and permanently releases the emotional pain associated with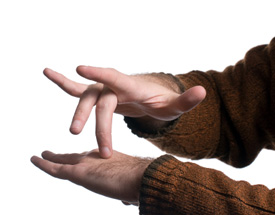 trauma and other difficult life events. EFT uses the tapping of your own fingers on 10 different pressure points to stimulate the energy flow and drain the pain associated with even the most persistent emotional problems. ...
Read More
Parenting Consultations
Is your child having tantrums or refusing to cooperate? Has bedtime become a battleground? A private consultation with Sarah can help you to understand the underlying problem and begin solving it.
Read More